Opening Times
For in-house dining and takeaway
Tuesday 12:00 - 2.00 & 5.00 (kitchen reopens 6.00 closes at 8:00)
Wednesday 12:00 - 2.00 & 5.00 - (kitchen reopens 6.00 closes at 8:00)
Thursday 12:00 - 2.00 & 5.00 - (kitchen reopens 6.00 closes at 8:00)
Friday 12:00 - 2.30 & 5.00 - 11.00 (kitchen reopens 6.00 closes at 9:00)
Saturday 12:00 - 2.30 & 5.00 - 11.00 (kitchen reopens 6.00 closes at 9:00)
Sunday & Monday - Closed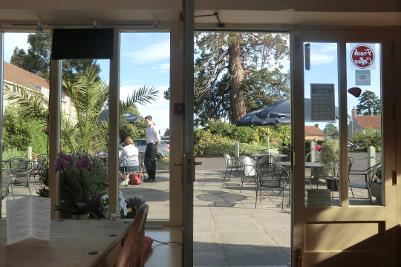 Enjoy a drink in our lovely outside area
Thai Mango Restaurant and Bar.
The restaurant offers a completely new concept that will take advantage of the lovely bar and separate dining room.
Customers can chose to simply have a drink at the bar, enjoy Thai fusion bar snacks with their drink, or have a delicious, authentic, Thai meal in the restaurant.